AWARDS KEEP COMING FOR GOLF MINNESOTA!
Over the years, Golf Minnesota has been recognized for excellence four separate times by The International Network of Golf.

Awards below given at The PGA Merchandise Show in Orlando in 2008 and 2009, 2013.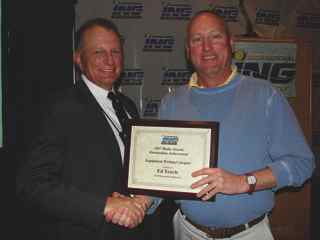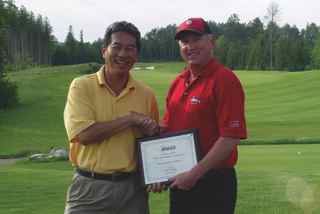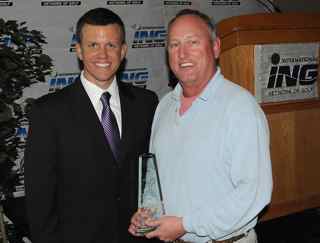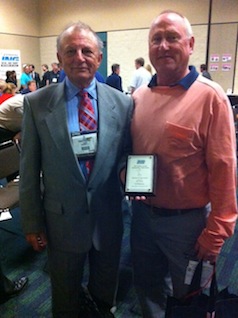 Top Left: Publisher Greg Wires with contributing writer Ed Travis for his Equipment Writing Award.
Top Right: Publisher Greg Wires congratulating photographer Peter Wong for his award winning photo of Spring Hill.
Bottom Left: Golf Channel's Todd Lewis giving Greg Wires his first place award for Equipment Writing.
Bottom Right: Greg Wires with Ed Travis and his award for Equipment Writing about TaylorMade Metal Woods.