X X X X X

09.17.09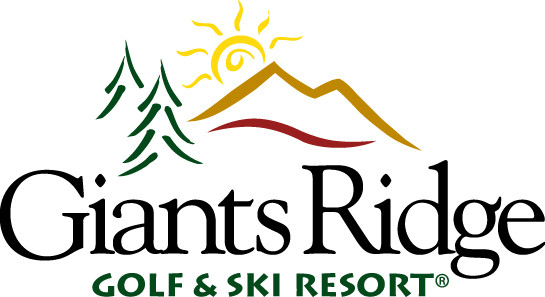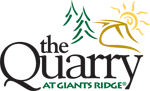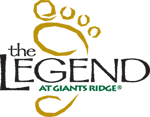 Giants Ridge
, located in Biwabik Minnesota on the Iron Range of Northern Minnesota was named #46 on the "Best Golf Resorts in North America" list by Golf Digest. In their annual rating of hundreds of golf resorts across the U.S., Canada, Mexico and the Caribbean, panelists rated resort properties on an array of categories, and the magaziine says those appearing on the list offer exceptional golf, lodging, food and service. Giants Ridge joins a prestigious list that includes Pebble Beach, Pinehurst, Bandon Dunes and others.
For more information on Giants Ridge and their award winning resort, visit
giantsridge.com.
X X X X X

08.20.09
Get ready for Solheim Weekend. Looks to be not only a compelling competition, but highly fashionable as well. Here are the European Team uniforms, except for Sunday's, which is being kept top secret. Swedish clothing maker Abacus is providing sporty and functional styles to the Euro's for the week.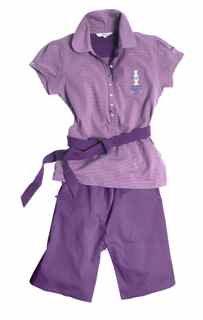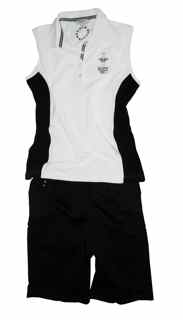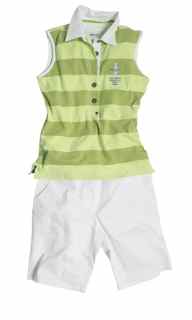 03.31.09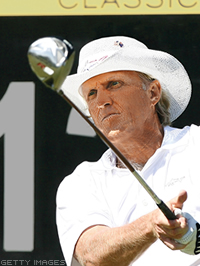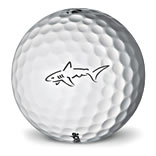 TaylorMade Golf
announced today that 54 year old global golf legend
Greg Norman
will begin playing TaylorMade clubs and a TaylorMade ball, which Norman used without fanfare while finishing tied for 3rd place at last year's Open Championship at
Royal Birkdale
.
"It started with the TP ball, which I played at the Open Championship last year,"
said Norman.
"I'm pleased that the discussions have evolved to the extent that I am now a member of the TaylorMade Staff. TaylorMade's approach to the game and equipment design is very similar to my own. In my opinion TaylorMade is at the very forefront of golf equipment and ball technology."
In preparation for The Masters, TaylorMade's technicians have worked extensively with Norman to fit him for a full set of TaylorMade clubs, including the new
R9 driver.
Specifically, they dialed in his R9's Flight Control Technology setting to Neutral (N) and his Movable Weight Technology (MWT) configuration to an 8-gram cartridge in the toe, 6-gram cartridge in the back and 8-gram in the heel to promote drives that "roll out" after landing for increased distance. Norman was also fit for TaylorMade's
Tour Preferred irons
which he put in play last week at the Cap Cana Championship.
For more information, see:
TaylorMade's TP Red golf ball with Low Drag Performance (LDP) Technology
R9 driver
Tour Preferred irons
X X X X X