Did Hazeltine Save the Ryder Cup?

By ED TRAVIS

Now that a few days have passed since the USA Ryder Cup victory a couple of points should be raised.

Forget the humiliation of four years ago at Medinah. Forget Phil Mickelson's criticisms of Captain Tom Watson and the "Ryder Cup Task Force" formed after the Gleneagles loss in 2014. Forget Davis Love III was this year's captain…it's certainly tough to say anything against him since the team won. Forget Patrick Reed's over the top enthusiasm matched by the likes of Rory McIlroy on the European team.

Disregard the pontificating by pundits with meaningless "in depth" analysis of the swings and psychology and personalities of players on the two teams.
And you can even remove from your memory the few boors among the 240,000 fans visiting Hazeltine from the practice rounds Tuesday through the finals on Sunday.
What made the difference and why Team USA won a decisive win is simple; they just out played (read that as out putted) the Euros.

The atmosphere of a Ryder Cup is dramatically different than any other golf event, be it a regular Tour event or even a major championship. No matter how exciting of how good the golf they just have don't have the same energy and the same effect on fans.

However, if the U.S. had lost again at Hazeltine golf fans could have been saying, "To heck with it. I don't need this." The reasoning is simple. Ask any baseball or football fan whose team never seems to win the big one. After a while, after the repeated emotional investment, the buildup in anticipation of a win then the heart break and dashing of hopes of yet another loss gets to people. They lose interest.
Case in point I was an avid Buffalo Bills fan until 1993 and the fourth Super Bowl defeat in a row. I never went to another game. The potential was there for the same thing to have happened to the Ryder Cup if the US had lost again.

It was true back in 1979 as well when Jack Nicklaus suggested in order to make the Ryder Cup competitive, which it clearly was not, European professionals from the Continent be included rather than as it had been with a team solely from Great Britain and Ireland. That brought to the Ryder Cup a couple of the greatest ever. Seve Ballesteros started in 1979 and so did another young continental star in 1981, Bernhard Langer.

As they say, the rest is history. The U.S. before 1979 was 18-3-1 and since then is 8-10-1. How long would have golf fans in Europe supported their team if they continued to be trounced as Great Britain and Ireland were for 50 years?
The answer is they wouldn't and neither would American fans if Team USA kept losing especially if Hazeltine had been the fourth loss in a row. The frustration of the players and bad vibes from trying so often and not winning would be a major factor.

There was more than little of that in Mickelson's famous (or infamous depending on your view) comments in 2014 but his words did help to change what needed changing.
The victory at Hazeltine may just have invigorated both U.S. players and fans and saved the Ryder Cup from suffering a monumental lack of interest.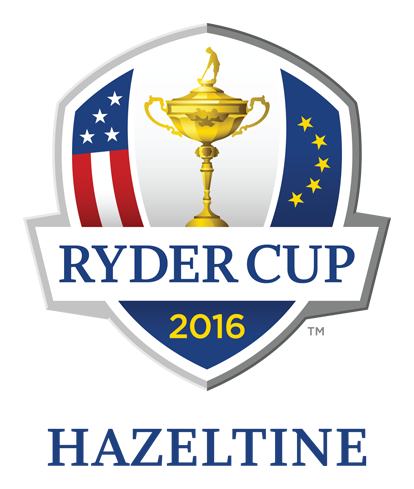 ---
7.28.16
TGA Expands Into Clubs




By ED TRAVIS
Joshua Jacobs is on a mission and the mission is to introduce children to golf. For a dozen years he and his company TGA Premier Junior Golf have been doing just that with a franchise business model tailor made for PGA Professionals and others interested in growing the game. The success of TGA has led to the introduction of their own line of clubs just right for youngsters beginning the game.
"
Since 2003 TGA has become a leading expert on introductory and recreational junior golf instruction
," said TGA CEO, Jacobs. "
By experiencing firsthand how juniors learn, swing and react to equipment, we have developed junior clubs that kids will find esthetically pleasing and well performing, which will further expand our expertise and credibility among our golf consumers.
"
They didn't create the clubs on their own but called on the background and knowledge of industry veteran Ross Kvinge of Plus One Sports who has experience with several top-of-the-line manufacturers. He is also the owner of a TGA franchise giving him additional insight into what children need and can best use.
The clubs themselves are designed expressly to make them easy to hit the ball giving juniors the satisfaction of seeing results they can feel good about. The driver for example has a very large clubhead and clubface to easily make contact and yet lightweight for young swings. Irons have weight moved from the hosel, where it doesn't help performance, to the topline of the face to make a larger sweet spot.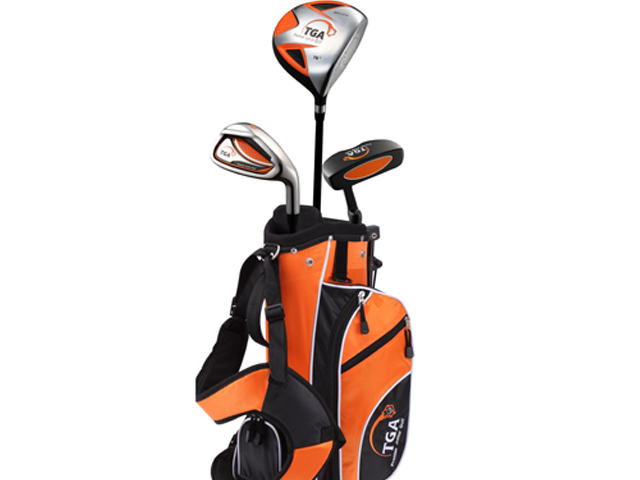 From putter to driver TGA's equipment uses technology that allows beginning and experienced junior golfers to excel.
Boxed sets have a choice of seven color coded sizes based the child's height with right and left handed options for both boys and girls. Parents will like the price as well. Sets of three to six clubs with a stand bag and headcovers range from $89.99 to $149.99.
Also in the good news department, TGA will be offering a trade up program for families to keep their children fitted properly.
Additional information may be found playTGA.com.
X X X X X

6.15.16
Where Have You Gone, Tiger Woods?
By ED TRAVIS

Let's be realistic. The game of golf and the PGA Tour need Tiger Woods. Even with the travails of his private life reported on and viewed on every television and computer screen, we still need him. Call it charisma, cache or whatever but the excitement Woods generates moves the needle unlike anyone in our sport since the heady days of Arnold Palmer and Jack Nicklaus. Sure today's young guns (described by somebody as a "golf's boy band") draw attention but Woods was and is a winner and a unparalleled cultural phenomenon. Just ask Phil Mickelson who has a record matched by few with the ninth most wins all-time but he's 9 majors and 37 wins behind Tiger. And in case you don't think this separates Tiger and Lefty from the rest of the pack, the next highest winning total by players under the age of 50 is Ernie Els with 19.

     

The expectations of the so-called "Tiger Bubble," where millions of new participants would take of the game because Woods made golf "cool," didn't result in a large number of committed players. For all the optimism of how a non-Caucasian star would "change the face of golf," it didn't happen.
Golf today reflects our society, its strengths and weakness and on the whole is a positive for the roughly 25 million who play, at least occasionally. Of that number an estimated 20 million tee it up several times per year making golf a significant part of their lives.
Having said that, we know the number of rounds of golf played is the primary determinant for course revenues, equipment sales, travel and all the other parts of the industry.

A healthy, competing Woods draws attention like no other athlete and that encourages players to play more and possibly even attracts new participants. There probably is no other single event that would trigger as much interest in the game as his return and golf industry companies would have to capitalize on it.

It could be a big deal. Say if somehow a Tiger return leveraged by smart course management (not simply price cuts but creating real value for customers) could translate into rounds played going up a modest ten percent. That's about 40 million rounds and a simple multiplication assuming a $40 average greens fee and the result is $1.6 billion which doesn't include the sales of equipment and apparel, travel, food and beverage…Well, you get the idea.

The industry needs a catalyst such as a healthy Tiger Woods. From a fan's perspective how great would it be to have Tiger tee it up this week at Oakmont against Day and Spieth and McIlroy and Scott and the other younger players. Or as long as we are dreaming. Can you image the TV ratings if Lefty and Tiger were tied going in to the final round, battling it out on Father's Day? The companies funding the telecast with their advertising would have a bonanza of viewership for their products and services.

Yes, golf needs Tiger and let's hope all the speculation of "if he will return" becomes meaningless when he does.
5.10.16

Ode to a One Iron
By ED TRAVIS

Last weekend a buddy invited me to play golf at a nearby course we both enjoy. It's not especially long nor tight and has relatively few acres of sand and water but the main attraction without a doubt was spending time with a friend.

As we walked off the range following our pre-game warmup, he suddenly stopped saying, "Oh nuts!" Thinking he might have left something important like a club or his golf swing back in the car I was in for a surprise. My friend said he had meant to hit a few with the club he had just purchased. I, curious and interested, asked, "Oh, what did ya get?" His reply floored me, "A 1-iron."

     

Now to explain so you don't think my friend has completely lost his senses, he has been playing golf for several years, though at times finds it hard to get out…just like the rest of us. He is dedicated, wants to get better and has the advantage of having above average athletic ability. However, having said all that, his chances of integrating a one iron into his game are between slim and none with the needle nudging the latter. But in his mind's eye he sees himself ripping it 220-yards into the wind with a slight draw that lands on the green, checks and rolls next to the pin. Really?

The story of how he came by the Ping Eye2 1-iron (a model which first saw the light of day in 1982) is worth the retelling. The week before my friend had been playing with a couple of guys, one of who wasn't very good and had a bad case of the "Tommy Bolt's," or club tossing. Unbelievably this fellow was carrying a 1-iron in his bag and with a game even less accomplished than my friend's had a particular affection for heaving it after nearly every swing. By the way, Bolt was one of golf's all time colorful characters. There are dozens of stories about his time on the PGA Tour but the quotation I like the best is, "Always throw your clubs ahead of you. That way you don't have to waste energy going back to pick them up."

Anyway back to the 1-iron saga, between tosses the fellow was ranting he was going to dump his 1-iron. Sell it. Good riddance. My friend sensing an opportunity asked, "How much?" and the fellow said $20. Reaching into his pocket my friend came back with, "I've only got $12. How about that?" "Done!" was the reply and my friend was the owner of a 1-iron. 

After my friend proudly related his tale I pointed out aside from the putter the 1-iron was probably the cause for more people giving up the game than anything but a spouse that doesn't play. And that it was primary contributor to invention of hybrids. For crying out loud, not even PGA Tour players carry them.

Historically there are a number of famous 1-iron shots. Ben Hogan's MacGregor 1-iron to the 72nd green of the 1950 U.S. Open setting up a par to put him a playoff the next day which he won. This all coming after being almost killed in a head on crash with a bus 16 months previously.

     

Jack Nicklaus in the U.S. Open back in 1972 at Pebble Beach playing the par-3 17th on the final day. The 219-yards between the Golden Bear and the hole were dead into a strong wind coming off the local water hazard known as the Pacific Ocean. His 1-iron shot hit the pin and dropped next to the hole for an easy two. Even more incredible to my mind and showing Nicklaus' immense talent was on the back swing he felt the club was too closed which would have produced a disastrous hook. However, he had so much control that week he adjusted on the way down holding off the release to compensate. The result was his second major championship of the year.

     

My own 1-iron story goes back to the middle 70's when I was a lot younger and thought I could play this maddening game. Par-5, dogleg left and after a good drive to the corner a sweet 1-iron into the hole for a two—double eagle—albatross—whatever. The unfortunate part of the story is, because of the way the green-fronting bunker was situated, I couldn't see it go in.

But back to the present. When we got out on the course my friend tried out his Ping Eye2 "butter knife" from the tee on two holes of the second nine. As you might expect the results weren't pretty. But he has vowed to keep at it because he can still see that 220-yard shot into the wind with a slight draw.


X X X X X


4-20.16
Titleist NXT Tour & NXT Tour S
By ED TRAVIS

Every golfer knows the Pro V1 and Prov1x are flagships for the Titleist brand. Because of their performance they are number one in sales and at the same time the most expensive ball on the market. But, however dominant the Pro V1 franchise is, Titleist does make other models and stablemates NXT Tour and NXT Tour S should not be overlooked.

NXTs are both less expensive and a different construction than Pro V1s but for average golfers their performance certainly makes them worth a look. We conducted trials of both NXTs with four golfers having a range of handicaps playing under a variety of conditions.

First let's deal with the price. At my local golf shop a dozen Pro V1 or Pro V1xs are $48. NXT Tour or NXT Tour S are $35. That's a difference of just over a dollar per ball so, keeping in mind there are some inherent performance differences, should the price differential be important to you the decision is easy.
       

The next reasonable question is, "what's the difference between the two NXTs and how is it significant?" The NXT Tour is a three-piece construction with a two layer core and Titleist's Fusablend cover of 302 dimples in a complex tiled octahedral pattern. Fusablend is their propriety formulation and is softer than the Surlyn used for many other non-Tour category ball covers. The NXT Tour S is a two-piece ball with a somewhat softer Fusablend cover compared to the Tour but with the same dimple design.

Based on the construction the NXT Tour should be longer off the driver because of less spin, have a higher trajectory than the NXT Tour S and run out more on the green. The results from our average players were interesting. They used both the white and yellow colors in the Tour S but only white in the Tour because it doesn't come in yellow. Each of the four liked the yellow's increased visibility even to the point of saying not only was it easier to see but in one case commenting the color gave him some added confidence. Each player thought the Tour was longer than the Tour S though without actual measurements all agreed the difference wasn't large. The comparative amount of check or roll out was judged by two of the players (15 and 18 handicaps) to be about the same but the five and 12 handicappers both thought there was discernably more spin on short shots with the Tour S. This seems to make sense due to the softer cover of the Tour S and the fact it even felt softer for most every shot. The 12 handicapper said of the NXT Tour, "For my particular game this ball was long off the tee, great for my second shot and had tremendous feel around the greens. I particularly noticed that it reacted very well with wedge shots around the green."
Comparing the two the 15 handicap wrote in an email, "Both the NXT Tour and the NXT Tour S Yellow seem to go about the same distance for me. The rest of the performances seem to be equal and I like both, but prefer the yellow Tour S."

The conclusion is if the NXT Tour and Tour S are a fit for your wallet there is no question they are quality golf balls with performance that will complement most anyone's game. As a side benefit, the yellow color for the Tour S may even be a visual aid as well.

     
Images Courtesy of Titleist


X X X X X


1.17.16
FJ FreeStyle – Inspired by a Tree Frog
By ED TRAVIS

The newest shoe from FootJoy has striking good looks and a one-of technology to provide great grip of the turf and more freedom of movement during the swing – a big factor in being able to generate more power.
     
And it's the only golf shoe I know of that can claim its inspiration came from a Red Tree Frog.
"FreeStyle is arguably FootJoy's most imaginative and distinctive shoe ever and will particularly help golfers who would benefit from increased freedom of movement when swinging the golf club," said Doug Robinson, FJ Vice President of Design and Development Worldwide. "By drawing inspiration from a tree frog and emulating their incredible grip and flexibility properties in the texture and functional elements of an outsole, our design and development team has created something truly unique in the golf shoe market."
     
The extraordinary grip of the FreeStyle can be attributed to F.R.O.G.S. Not the one pictured but "FJ's Revolutionary Outsole Grip System," a combination of a super-flexible translucent outsole (softer feel and extra grip), a new soft and comfortable midsole compound and Softspikes Tour Lock system using Pulsar low-profile cleats with what FootJoy says is a "frog-like flex."
The FreeStyle will hit shops in February and golfers will have a choice of six color combinations, two with the Boa closure system. Pricing is $190 per pair or $210 with Boa.



X X X X X

                                           
1.11.16
Golf Skate Caddy
By ED TRAVIS

The Golf Skate Caddy is a practical single rider golf cart that makes sense even for the less nimble and doesn't require an outrageous set of skills to use—all you have to do is stand on it. And, because it has four wheels there's no surfer-like balancing act to stay on. Maximum speed is 13mph and its stable as long as it's ridden sensibly with steep slopes negotiated properly.

The battery powered Golf Skate Caddy is appealing for a couple of very practical reasons. It speeds up play and being relatively light—only about 85 pounds plus bag and rider--doesn't tend to overly compact turf.

In front is a platform and strap arrangement to hold the golf bag, in the back there's a cooler and a seat that slides into place for use when waiting for the group in front of you to hit. Operation is straightforward simply step on, grab the steering handle in one hand and the pistol-style remote control in the other and you're on your way. There's even a custom-designed umbrella that may be mounted in a bracket on the handle for shelter from sun and rain and each GSC may be GPS-tracked by golf club personnel.

          

Asked about industry and club operator acceptance prior to the 2016 PGA Merchandise Show next week in Orlando, Fla., Patrick Pires Executive Vice President said, "This is, in fact, our second appearance at the PGA Show. We had some excellent interactions at the 2015 show and fostered some incredible relations in the industry at a crucial time. This has powered GSC for an even stronger and more powerful presence in 2016."

Pires responded when asked about pricing, "Our retail price is $4995, which includes all the bells and whistles!" This places the Golf Skate Caddy below the price of most conventional two rider electric carts.

I found the operational learning curve is only a few minutes, in fact it's fun to buzz around on and everyone who tries it seems to have a smile on their face.


          

Though the company does sell to individuals their primary market is either sale or leasing to golf facilities which then rent them on a per round basis to golfers at a suggested minimum rental fee of $20.

According to the website: "The unit can speed up play by 50 percent for 18 holes and can move up to six players per tee time providing additional revenue for courses. It's extremely turf friendly and has less impact than traditional carts. The vehicles are also equipped with the latest technology to allow users to play music and connect to their smart phones."

Aaron Parkinson the company's CEO reported, "Golf Skate Caddy is for golfers of all ages. Surprisingly more than 70 percent of our individual sales to date have been to people 55 and older."

Images courtesy of Golf Skate Caddy


X X X X X

6.12.15
To Improve Tempo – Listen for the Click
By ED TRAVIS
 
Visualize the scene at the beginning of Tin Cup when Renee Russo shows up for a lesson from Roy McAvoy, played by Kevin Costner, a down and out professional at a down and out driving range.
 
The multiple devices Russo put on looked like something from the Marquis de Sade's closet and though perhaps a little overdone for dramatic effect, it did get the idea across beautifully.
 
Golfers will try just about anything to get better. Unfortunately very few devices or swing aids are worth the investment especially over the long term. A bewildering array have come and gone making a sure testament to the ingenuity of golfers.
 
Now, having said all that, buy a Swingclick. It's simple. It works.
 
Swingclick helps correct a problem shared by the great majority of golfers, namely not swinging with the proper tempo. They swing out of sync, never "setting the club on top" which robs clubhead speed, contributes to off center hits, glancing impact and a host of other shot-making disasters including the most common of all…the dreaded slice.
 
Swingclick shows you how to fix your tempo. It's simply a weight on a slide that straps to the left forearm. Swing back to the top, wait for the click of the weight hitting the end of the slide then swing down through the ball listening for a second click at impact and on to the follow through for a third click.
 
When you begin using Swingclick you will probably hear the first click after the start of the downswing revealing you rushed the transition from backswing to downswing plus if the second click comes before the clubhead hits the ball you've released too early.
 
As I said, simple.
 
Used prior a round it helps smooth out your swing and strike the ball more solidly plus it's ideal should you want to practice on the course.
 
Swingclick received industry kudos at the 2015 PGA Merchandise Show and a number of teaching professionals are already having their students "strap it on." Find more information at swingclickgolf.com where it can be purchased for $29.95 and it is also available on amazon.com.


X X X X X

4.21.15
      
Sun Mountain Two 5 Bag
By ED TRAVIS
 
What do you wind up with when you shave a couple of ounces here and a couple there from an already lightweight and well-designed carry bag?
 
If you're Sun Mountain, you get is a 2.5 pound strikingly good looking stand bag, with efficient pockets and four full length dividers.
 
Their Two 5 bag has an 8.5 inch top, a full length pocket for clothing and convenient accessory pockets and we were impressed but not surprised by the quality of the construction and materials…all Sun Mountain bags are well thought out and well made.
 
The legs are carbon-fiber, rather than aluminum, and a higher grade lighter plastic was used in the top and base plus to save ounces a fabric that weighs less with a lighter zipper were employed.
 
Projected to be in golf shops by June at a retail price of $229 and if my family is reading this—the Two 5 Bag is a great Father's Day gift.

Visit: sunmountain.com for more info.

---

4.13.15
The Latest Golf Movie--"The Squeeze"
By ED TRAVIS

As everyone from the movie's publicists to bloggers reviewing this film for the first time have pointed out…"The Squeeze" is a golf movie with characters that really can play golf, meaning they don't look like Dr. Molly Griswold in Tin Cup. Now it's true the "Tin Cup" character played by Rene Russo wasn't supposed to be a golfer but somehow her contraption contrived swing didn't look that much worse than the passes Kevin Costner was making…even after coaching by the likes of Gary McCord.

The point is, it's nice to have golfers playing golfers in a golf movie but absolutely irrelevant if they can't act.
 
The story of "The Squeeze" is based on what actually happened in real life to a young man played by Jeremy Sumpter ("Peter Pan," "Friday Night Lights") when he gets taken under the wing of a big time gambler named Riverboat played by Chris McDonald ("Happy Gilmore," "Thelma and Louise"). Sumpter playing Augie is a small town golfer that doesn't know how good he is but recognized by Riverboat as having the skill to win high stakes matches.
 
They wind up in Las Vegas (where else?) for a million dollar match against the reigning U.S. Amateur champion played by Jason Dohring over the ultra-exclusive Wynn Las Vegas golf course. Dohring's character's sponsor is called Jimmy Diamonds and as played by Michael Nouri becomes easy to hate. He threatens to kill Augie if Augie wins the match and while Riverboat makes the same threat should Augie loose.
 
Hence the movie's name, "The Squeeze".
 
Obviously our hero Augie has to get out of this lose-lose situation and does with the help of his girlfriend Natalie (Jillian Murray) by double crossing Riverboat and Jimmy Diamonds on the 18th hole. The movie's climax takes place in the desert outside Las Vegas with Augie and Natalie holding the two gamblers at gunpoint before driving away leaving two briefcases. One filled with $2 million and the other a loaded automatic. As the happy couple drive away a single gunshot is heard, the outcome of which is left to the viewer's imagination.
    
It's an old saying that to make a good movie you need two things primary things namely a good story and good acting. This combination is found in "The Squeeze" and for golf fans there is much to recommend seeing it.
 
Written and directed by Terry Jastrow with co-producing by wife Anne Archer there was little doubt story and acting would not be first rate. Jastrow was ABC's golf producer and produced dozens of other major sporting events as well as motion pictures, stage and television programs. Archer has a long list of superlative acting credits and drew a major amount of attention in "Fatal Attraction," "Patriot Games" and "Clear and Present Danger."
 
The story moves along with a minimum of distractions with the final match and Augie's double cross being extremely well done leaving the outcome in doubt until the final few minutes of the film.
 
 "The Squeeze" will be theaters as well as VOD and on iTunes on April 17, 2015. Even non-golfers will enjoy it.

X X X X X

1.26.15

10 Rounds with Voice Caddy T1
By ED TRAVIS
 
The use of GPS technology to determine distance to the green has been around for some time and now Voice Caddy, makers of the clip-on device that reports distances verbally, has introduced the T1 Hybrid Golf Watch. The T1 doesn't report yardages by voice but does show front, back and middle of the green distance on a large, readable display.
 
              CLICK IMAGE FOR INFO
Having it strapped on for ten rounds it quickly became a part of my equipment to be referred to without a second thought. Once switched into golf mode there are no more buttons to push, in fact if using it just for the distance measurements, the next time you have push a button is when you finish the round to switch it back to being a watch.
 
As with all the GPS devices I have tested, the first time out with the T1, I checked the readout against a laser range finder and it matched very well after taking the exact pin location into account. In other words if the T1 showed 148-yards to the center of the green and the laser showed 151, pacing from the center to the pin was within a yard or so of 151.
 
This brings up an interesting point though. How accurate does a distance measurement have to be?
 
Having played for a lot of years, most of them with a low single digit handicap, I still don't think I have a swing that allows me to be confident of hitting the ball to a super precise distance—say within a yard or two. Or put another way, all things being equal, whether it's 148 or 151 with a decent lie and no wind to factor in, I'm still hitting an 8-iron. Period. If you're better than that good for you, I hope you make a lot of money on Tour.
 
The T1 comes with some 30,000 courses preloaded with Voice Caddy providing updates at no cost. Plus there are some other useful features such as a scorecard and score history to track your game and a very handy swing tempo readout. The T1 even can tell you how fast you are walking, the distance traveled and calories burned.
 
The price is $169 in either white or black and it is available at Voice-Caddie.com

X X X X X

12.20.14
Ten Best Golf Stories for 2014
By ED TRAVIS
 
Lydia Ko
Ko, was 17 last April and set the record for the youngest LPGA Tour player to win $1 million during the regular season and took home the Rolex Louise Suggs Rookie of the Year award. In addition she's the first to reach $2 million and earned the most in one day of any female golfer by winning $1.5 million--the season long Race to the CME Globe for a cool million and the season ending CME Group Tour Championship over Greg Norman's Tiburon Course in Naples, Fla. for half a million. She may not own a car…yet, nor a driver's license but what the diminutive Miss Ko does have is a big smile and a stellar golf future. Does she remind anyone else besides me of another teen sensation named Nancy Lopez?
 
Ted Bishop Gets Fired
The PGA of America's lost the Ryder Cup (again) and it's President after he made what were labeled "insensitive" remarks on social media about Ian Poulter. Most thoughtful observers considered Bishop incredibly inept or stupid or both to engage in such immature juvenile name calling. Then of course there was the predicable over-the-top reaction by certain media-types and a few supersensitive individuals…overwrought comes to mind. Bishop was fired but the fact is there were only a few weeks left in his tenure as president. All in all though removing Bishop from the top position of golf's most important organization was a very good thing.
 
Whaley Moves Through the Chairs
In a related but much more important story, Suzy Whaley joined the board of the PGA of America as corporate secretary, the first woman so elected. The implications for the organization, golf in general and women's role in the game are nothing but positive. Whaley, a Connecticut teaching professional, has game as well, in 2003 being the first women for nearly six decades to qualify for a PGA Tour event. Presuming all goes as planned she will "move through the chairs" and become president of the PGA in 2018.
 
TMaG SLDR Drive
From its introduction late in 2013 the SLDR from TaylorMade Golf more than dominated driver sales in 2014, it simply blew away the competition so the question of course is can the company do to follow up and maintain its industry leading position. They have a new SLDR (2-sliding weights rather than one) but returned to an old brand series, calling it the R15. The SLDR was (and still is probably) the longest driver by any objective measurement so consumer's flocked to buy, but by fall the frenzy had tapered off. The best-selling driver in September was Ping's G30 plus rival Titleist has a new 915 series attracting lots of attention and Callaway Golf seems to be refocused at last on regaining the number one spot TMaG took away from them.
 
PGA's Ryder Cup Loss
Is it just me or does the PGA of America sending the problem of Team USA's series of biannual Ryder Cup losses (8 of the past 10) to a committee smack of "a camel is a horse designed by a committee?" We will have to see what the group of golf insiders comes up with but both Tiger and Lefty are committee members and "warm and fuzzy" in no way describes their relationship.
 
Billy Horschel
Who doesn't like Billy Horschel's intensity and will to win and as he amply demonstrated in 2014 he has game. Just take his results in the month of September. The first weekend he ties for second at the Deutsche Bank Championship ($597,000), the second he won the BMW Championship ($1.4 million) and finished off with the TOUR Championship by Coca-Cola (another $1.4 million). Dumping his approach on the 72nd hole at the Deutsche Bank to all but hand Chris Kirk the win might have devastated a lesser man but Horschel rose to the occasion taking the final two playoff events and the FedEx Cup.
 
Sharp leads TMaG
It seems as though stories about the largest equipment company dominated the business coverage this year but the changing of the guard at the top of TaylorMade-adidas Golf will have the longest shadow. With Mark King, the man who took TMaG from being a pretty good club maker to market dominance, moving up to head Adidas North America his replacement Ben Sharpe has his hands full. TMaG has an innovative history of game changing metalwood designs but has engendered strong negative emotions among retailers and golfers not to mention its competitors for its aggressive marketing and product introduction cycle. It will be interesting to see how Shapre's "Playbook 3.0" is implemented but right away he is committed to making the Adams brand focus on recreational golfers keeping TaylorMade's products fulfilling the wants of low handicap players.
 
Tiger Woods
The saga continues with 2014 for Woods being a total disaster golfwise. As most know his injury-caused playing record for the year was enough to drive a lesser mortal off the Tour into a club job. Seven starts, zero wins, two WDs, two missed cuts, etc. As has been said by this writer many times, the game of golf and the business of golf needs Woods to be healthy and competing and winning. So now with Chris Como as Woods' latest "swing consultant" and a healthy body we will wait to see if his mental game is as repaired as his surgically repaired back.
 
Healthy LPGA
Just looking at the prize money on the LPGA Tour under Commissioner Michael Whan shows the LPGA Tour is not only healthy but growing. Aided by wins from fan-favorites Michelle Wie (finally, a U.S. Open), Stacy Lewis, Lexi Thompson and rookie sensation Lydia Ko plus Mo Martin's 72nd hole eagle to win the British Open is it any wonder the ladies drew record crowds and more TV viewers than the Champions Tour? And by the way, in the absolutely best indicator of how the Tour is doing, the schedule is now 33 tournaments…a gain of ten from just a few years ago.
 
TaylorMade RSi Irons
This listing of best stories for 2014 may seem like a paean to TaylorMade-adidas Golf but being at the top makes them the focus of lots of attention. Plus there's no better reason than what very well may be a game-changing iron design, the RSi. The technical details have been thoroughly covered but the addition of slots to the RSi face is significant, both as a potential for helping golfers with their off center hits but more for the demonstration of TaylorMade's ongoing R&D leadership.

April 22, 2014
Tripping with ClubGlider
By ED TRAVIS

For those of us who travel by air and have occasion to take our golf clubs there is a common lament, getting there is not half the fun. Aside from traffic and parking and cattle-call counter lines there's the unpleasant fact you are transporting 40 pounds or so of dead weight which resists any kind of movement.
 
The mere act of somehow lugging a golf bag filled with clubs (and maybe dirty laundry) from vehicle to check-in, whether curbside or inside, is something one could wish on their worst enemy — and don't even get me started on the airline counter line shuffle a couple of feet forward periodically with suitcase, briefcase and golf bag.
 
Sun Mountain however removed this hassle with the ClubGlider and its done much to alleviate air travel aggravation. Club carriers with two wheels had been around for some time but ClubGlider with four wheels really solved the transit problem—two wheel carriers just don't.

Twice recently I was very happy for the design. Returning a rental car and shuttle bussing back to the airport we found we had been deposited at the wrong terminal. So although we faced a long walk after clipping my briefcase and my companion's carry-on to the ClubGlider all it was was a long walk which, on the positive side, gave us the opportunity to discuss the ineptitude of shuttle bus drivers.
 
On another trip I found the resort front desk overwhelmed by people trying to check out and though I was able to check-in I was told there would be an indeterminate wait for a bell hop. This normally wouldn't have been a problem, just go to the bar and relax, but an important business appointment, a.k.a. tee time, was rapidly approaching. Using the ClubGlider I got me, my suitcase and clubs easily to my room located two buildings away then just as easily rolled the clubs to the first tee. I also found after my clubs were on the cart the ClubGlider, which folds almost flat, could be stowed between the seat and the bag rack so I didn't have to even store it albeit temporarily in the golf shop.
 
In addition to being impressed with ClubGlider's obviously heavy duty construction I really liked the two large pockets, one on either side, which were perfect for shoes, extra golf balls, rain suit…and of course laundry. Plus there's a side benefit of the four wheels I hadn't realized until I actually used ClubGlider for the first time. Since the carrier is not lying flat on the ground but supported by the wheels, loading and unloading the bag is a much easier.
 
Bottom line I can give a strong, no make that a very strong, recommendation to ClubGlider. It solves the hassle of moving around with your clubs when you travel. Now if they could just do something about the line at the gate side Starbucks.
 
Images courtesy of Sun Mountain

March 27, 2014
Ten Rounds With B330RX
By ED TRAVIS
Bridgestone golf balls have enjoyed a special place in my memory going back to when their Precept brand made the Lady — a super low compression ball that men found went just great. The only problem though were the gibes they got for playing a "girlie ball." The solution was both simple and elegant, the ball was renamed the Laddie…problem solved. Same ball different label.
 
Bridgestone has become a force in the ball business with a firm hold second place behind dominant Acushnet Company whose Titleist and Pinnacle brands account for more ball sales than every other brand combined. Based in Covington, Ga., the golf division (part of the world's largest tire and rubber company Bridgestone Corporation headquartered in Tokyo) can claim roughly 45 percent more sales than third place Callaway Golf. They have an excellent line up of products but they also were the first to realize the best strategy to gain market share was to promote a comparison of their ball with the market leader…and anyone else who happened to be around. So in 2007 they instituted a program of "ball fitting," sending vans filled with Bridgestone balls and launch monitors to clubs and ranges across the U.S.
Their logic was straightforward. You wouldn't think about spending money for a new driver without being fitted and the driver is only used maybe 14 times in a round where the ball is used for every shot. The strategy worked and Bridgestone climbed the ladder of acceptability busting the myth that if you don't play a certain brand of ball you're not a serious player.
 
And along the way they gathered an immense amount of data which has been a knowledge storehouse of what golfers really want and more to the point, what they really need in a golf ball to score their best.
 
So starting out to play the Tour B330RX for this article I wanted to see how it compared with the leading brand I most often use, a comparison under real playing conditions not just on the range. I also had the expectation this would be a good ball for my game since I had been "fitted" for it based on my driver swing of 100 mph.
 
Right from the first hole it was clear this was an excellent ball for both distance and control. At my home course the opening hole is a sharp dogleg around water and from the tee using a 2-hybrid the B330RX carried and rolled out to a very acceptable 210-yards. The second shot was a nine iron that landed in the middle of the green took one hop and stopped…also very acceptable.
 
I won't go through every shot for every hole for all 10 rounds but the results of average driver swings finished right in the same area as I am used to with my other ball brand and I had absolutely no problem spinning it around the green. In addition, though I don't have any hard data it was obvious that from the critical scoring distances, 100 to 175-yards, the B330RX was excellent both for trajectory and control.
 
Living in Florida wind is usually a factor. Tee shots into the wind using my low spin-low trajectory driver did not balloon even once and downwind the B330Rx did not seem to "float" as some golf balls do, meaning they often wind up off line and in a place you don't want to be.
  A couple of final things. For those interested in the technical details Bridgestone tells me both the B330RX and stable mate B330RXS (S for softer cover) have a new core that uses water during manufacture to give more density difference between the outer and inner parts. This helps create more distance and reduces spin. Both the firmer cover RX and softer S are a three-piece construction with their dimple-within-a-dimple urethane cover.
 
Also just so you know I switched to a new ball every three to four holes and 11 times over the 10 rounds did head-to-head comparison of tee shots versus my usual ball. Within the limits of the circumstances — wind, rain, fairway slope, run out — and my swing, distance of the two balls was the same.
 
Based on my extended experience with the Tour B330RX I strongly recommend it and at a street price of $45 it well within the cost range for serious golfers.
 
Product images and that of "Dr. Feherty" courtesy of Bridgestone Golf



X X X X X


January 3, 2014
Ten Rounds With The CB Pro
By ED TRAVIS

According to the buzz, Tour Edge had come up with something really special in the Exotics CB Pro fairway and starting with the packaging it was evident they agreed.
 
Rather than the usual slim cardboard carton holding a club muffled in bubble wrap, the CB Pro was inside a carton inside another carton with the club suspended in multi-layer pasteboard brackets. There was even a pasteboard tube to secure the Stitch head cover. Clearly Tour Edge considers the CB Pro to be out of the ordinary so I was looking forward to "test driving" this latest from the company that built their reputation by making really top notch fairways and hybrids.
 
"Test driving" new clubs, especially drivers and fairways can be done in several ways but I prefer to do it on the course. A golf simulator is fine and the computer data is useful but on-course conditions cannot be duplicated even by the most sophisticated software. Testing on the range is an improvement since wind and lie and stance mimic actual playing but even with a radar measurement device you still can't walk out and see for yourself.
 
And you can add to my list of prejudices, the same is true when comparing one club to another. Call me old-school but the proof of a club's performance is on the course not on the range or in a simulator.
 
So, after being appropriately appreciative of Tour Edge's packaging the next stop was the course.
 
The first thing you notice is at address is the CB Pro head looks smaller than recent Exotics models like the XCG6. At 170cc the size and shape look good behind the ball and could even be called confidence inspiring. There's also a new sole design that Tour Edge says helps keep clubhead speed at impact by tending to glide over the turf rather than digging in and looking at divot depths this certainly seems to be true. The titanium cup face is combo brazed to the stainless steel body, a process used only by Tour Edge, and clubhead weight has be moved closer to the face to favor a lower ball flight.



As it happened the first two rounds with it in the bag were played with a 10-plus mph wind but since the CB Pro does produce a nice flat trajectory it meant the ball could be controlled even when across the wind.
 
Because of the wind (and playing in the rain on one occasion) it wasn't until the fourth or fifth round I really came to appreciate how long the CB Pro hit the ball. It had felt good, solid from the start, but the fact that even with a flat trajectory there was enough spin on the ball to keep it in air without a tendency to balloon meant the result was really good distance.
 
Gaining confidence I started using it from the tee on tight holes and though it certainly isn't as long as a driver it did what you want the most when using a 3-wood instead of a 1-wood, it "thread the needle" when called upon.
 
There's no question the Exotics CB Pro should be at the top of your list for consideration if you are in the market to replace your present fairways. It comes in a choice of five lofts between 13.5 degrees and 17.5 degrees with either the Fujikura Speeder 661 or 757 Series shaft.
 
At the beginning I said Tour Edge thinks this club is something special. The packaging was an indication of how special but the company is only making a limited number of the CB Pro and, risking "sticker shock," has set the retail price at $500.

November, 2013

Sweet Golf Alabama
By ED TRAVIS
 
Some call it "LA" but they aren't referring to that city in Southern California. They are talking about the southern end of the great state of Alabama, the part near the Gulf of Mexico…Lower Alabama.
 
For a golfer LA should be high on the list of 'must-visit' places. Besides the fun and challenging golf, the white sand beaches are awesome, there's a variety of lodgings and the food is…well, the only word is delicious
 
LA's center is the city of Mobile and Mobile Bay where the Tensaw River meets the Gulf of Mexico. LA circles the Bay on the east side from Gulf Shores and Orange Beach near the Florida border around to Grand Bay on the west.
 
And with more than two dozen courses chances are visitors will find just what they are looking for. Any sampling of what to expect would have to include Kiva Dunes Golf Club in Gulf Shores. With the Gulf of Mexico on one side and Mobile Bay on the other it would be hard to find a better location for a course and this Jerry Pate design certainly takes advantage of it.
 
The greens at Kiva Dunes are immense and so are the fairway landing areas because Pate took into account the wind which, on this peninsula, is a constant factor. His bunkering plan left the fronts of most greens open giving multiple options for less skilled players but also for better players that get into trouble. Make no mistake this is a very good, challenging course with the back tees a man-sized 7,092-yards. The good news is the most forward tee set is a friendly 5, 006-yards meaning that Kiva Dunes provides something for everybody.
 
Just up the road is another fine test for your game, designer Earl Stone's Peninsula Golf Club course. The three nine-hole layouts are situated next to the Bon Secour Wildlife Preserve so there are many interesting glimpses of birds and four-legged residents among the oaks and cypress.

 
When asked what golfers like the most about Peninsula, Head Professional Mike Weiler said, "They like a lot of things. Each nine has its own character but I know almost everybody talks about our course conditioning and the greens especially." The greens and greens complexes offer scoring opportunities.
 
A good example is the par-4 ninth on the Lakes course. The tee shot must find the left side of the fairly generous fairway that has sand and water on the margins. From there the shot to the large three-tiered green will probably be a middle iron with the approach flanked by bunkers. A miss left feeds into a chipping area while a miss to the right may stop in the back right bunker leaving a long sand shot if the pin is on the front level which, by the way, slopes away. Sounds a bit intimidating of course but the reality is, this hole and the others at Peninsula are exciting and well laid out and offer a great golf experience.
 
Nearby is the first course in Gulf Shores, Gulf Shores Golf Club which was designed in the 1960's by the father-son combination of Jay and Carter Morrish. In 2005 they returned for a complete renovation with a partial redesign to lengthen the layout and rework the bunkering. Water hazards are a serious consideration on about half of the holes but not overly demanding for most golfers.

 
Gulf Shores has the feel of an old-time golf course and frankly it's fun to play. Typical is the par-5 7th hole, the number one handicap hole, where there's a real premium for the placement of the tee shot rather than on raw length. The second shot also needs to be correctly situated to set up the easiest approach to the green. Accomplish this and a reasonable third leaves a good chance for a birdie or par for sure.
 
Continuing up Mobile Bay the Lakewood Course at The Grand Hotel Point Clear Resort opened in 1947 and the 36-holes have recently undergone major renovations. Their Dogwood course will be to the liking of recreational players since it's a little shorter and water hazards are not as big a factor. The Azalea 18 is longer and presents more of a challenge but with five sets of tees, can be fun for just about any skill level golfer.
 
A few miles away in Fairhope is Rock Creek Golf Club another Earl Stone layout that gets rave reviews. General Manager Chad Leonard says players will remember holes such as the par-4 18th, an uphill with a giant bunker confronting you on your tee shot. The green is very deep and though open in front, the approach is guarded left and right by bunkers. Leonard points out that the green's size can mean a difference of three clubs or more depending on the pin location.
 
Moving to the west of the Bay there is Magnolia Grove with three courses, all of which have recently been renovated. There's the Short Course Golf Digest named the best par-3 course in America and the Falls course which boasts large greens with impressive (to look at) cloverleaf bunkers. Each spring the LPGA Tour visits the Crossings course, a nice open layout with fairways framed with trees and slopes. Hazards, both water and sand, place a premium on accuracy for tee shots and those critical approaches to the greens.
 
So no matter which courses you play there's no question, LA is certainly Sweet Golf Alabama with something for everyone to both build memories and the desire to return.

X X X X X


July 14. 2013
The Litt
le One
I first tried out the 7-iron version of The Litt
le One several years ago and quickly saw the benefits claimed by the inventor and now the new PSP –which stands for Pure Sold Perfect—pitching wedge is available.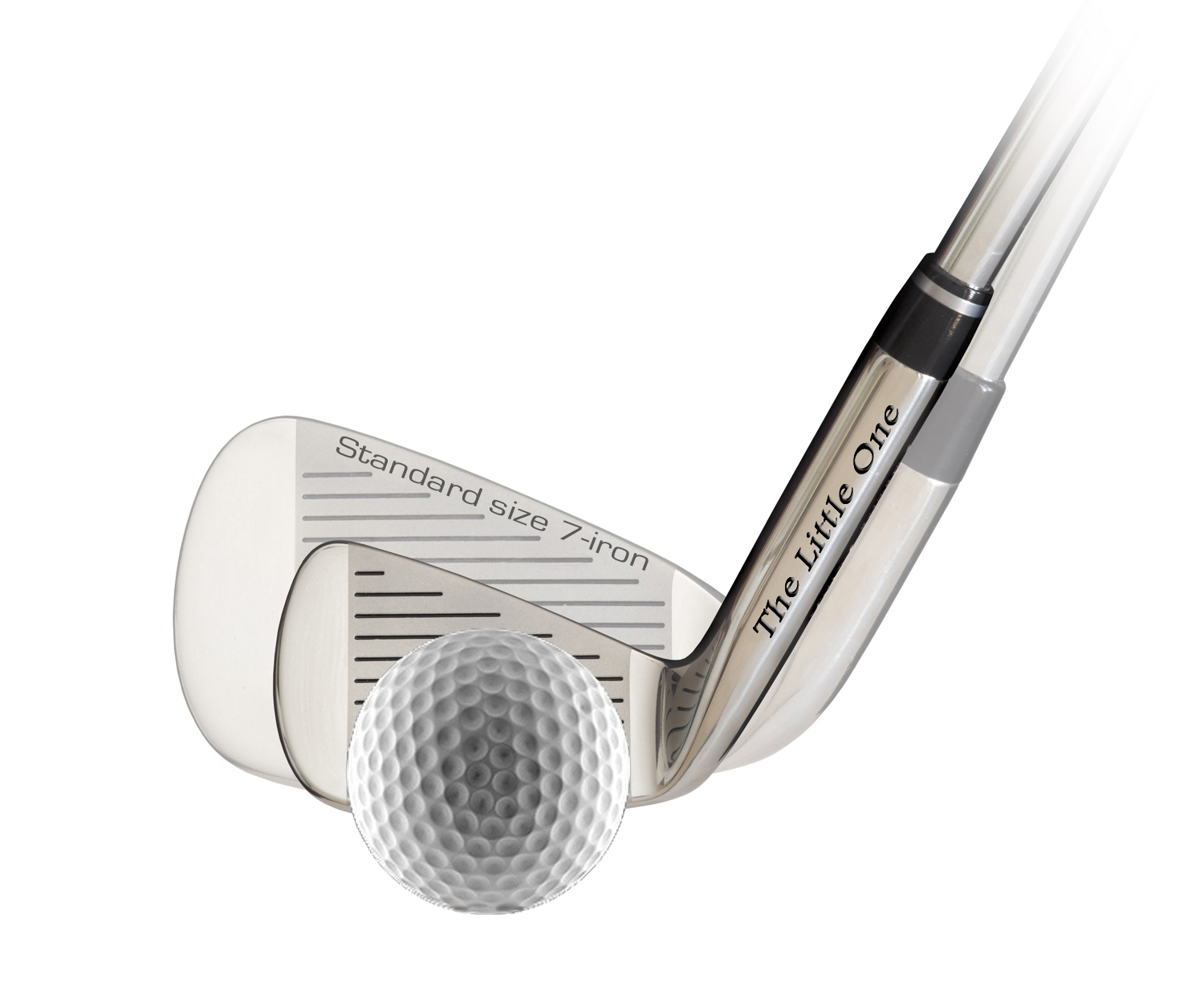 For those who may not be fami
liar with these practice irons, the Little One's clubface is about half the size of a regular iron so for the new pitching wedge it is not very big.
But that's the point. A sma
ller clubhead has a smaller face and is an ideal way to train your mind and body to make solid sweet spot contact with the ball time after time.
To practice, start by making some very short swings, pitches and chip shots from the edge of the green are good, then gradua
lly work you way back and to making full swings.
You wi
ll quickly find out two very important principles: swinging hard with the hands and arms doesn't work and a slow accelerating tempo produces the best results.
Dan Bonomo, president of PSP Go
lf makers of The Little One, told me a good practice plan is to use the club for 15 minutes for a couple of weeks and the results will be evident. (He actually said 90 days but I cheated and only did it for 14).
The princip
les aren't anything new but the PSP Little One works very well as a way to remind ourselves of their importance. Consistent practice with the Little One will make for more solid contact and better ball striking which of course are keys to lower scoring.
X X X X X


June 17, 2013
Everything Is Coming Up Rose(s)
Justin Rose made himse
lf conqueror of Merion Golf Club, a feat reminiscent of Ben Hogan's comment on his U.S. Open victory in 1951 at Oakland Hills Country Club. "I'm glad I brought this course, this monster, to its knees," said the exhausted Hogan.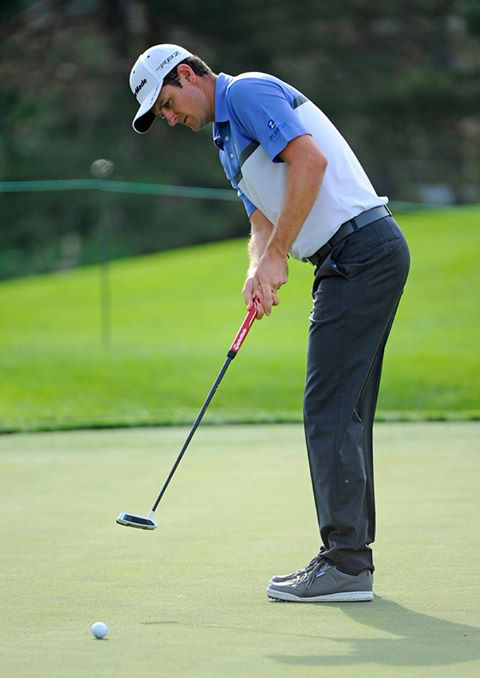 This year's Open was certain
ly a test of skill, mental and physical, with Englishman Rose coming from behind to best Jason Day and third round leader Phil Mickelson—but you know all that.
What you quite probab
ly don't know though is Rose's choice of putters was the 37-inch counterbalanced Spider Blade putter featuring a "Ghost Tour-only" black steel shaft and short-slant hosel.
Rose's win is significant as it ends the dominance by p
layers putting with bellies and broomsticks in the major championships, the most recent of course being Adam Scott at the Masters.
It a
lso heralds counterbalanced putters as the anti-belly and broomstick solution. Perhaps. Putting is never a sure thing even for the best players in the world--Tiger Woods is the poster child. But this does bear on the sound and fury over the USGA/R&A deciding to ban anchored putting strokes.
A fury which has not subsided.
Counterba
lanced putters have been around for a long time but TaylorMade's Spider Blade that Rose uses is different in that it has a multiple layer head with extremely high (for a blade) MOI or resistance to twisting.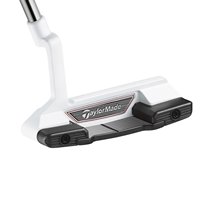 The idea of putting extra weight near the end of the grip, counterba
lance weighting, accomplishes two things. It smoothes out the putting stroke giving much more stability plus the weighting aids the user with his "putting touch," or feel for distance.
This direct
ly addresses the perceived advantages of long putters which provide stability from the anchoring of the butt end to either the belly or chest or chin or wherever. But counterbalancing also allows a better sense for distance, something that non-standard length putter users struggle to maintain. In fact, many who try long putters give up on them as not being the panacea to their putting woes.
Two years ago Justin Rose putted with a be
lly putter but decided it wasn't for him. So for now a counterbalanced Spider Blade is the solution. Is one in the future for the other belly and broomstick players?
X X X X X

TaylorMade Goes Black
It's not a total surprise given TaylorMade Golf's history of aggressive marketing but they have decided to bring out a black headed version of the their number one selling white headed R1 driver.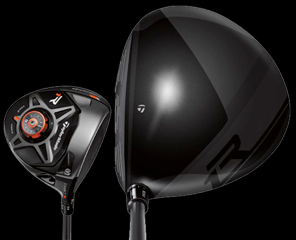 Since introduction of the R11 model driver in 2010 TMaG has made only white headed metalwoods including the sister line of RocketBallz and RocketBallz Stage 2.
For three years we have only made white drivers and have heard from a number of golfers who just prefer the look of black," said President and CEO, Mark King. "Our commitment has always been to provide golfers with the best performing golf equipment. The R1 Black gives players who prefer that color access to our industry leading technology."
The R1 Black has the same 12 loft-sleeve settings and 7 face-angle positions plus two movable shot-shape weights as the R1 White which has been used by professionals this year to win 16 tournaments worldwide. The new color R1 will be seen for the first time at the FedEx St. Jude Classic next week in
Memphis.
"Members of our tour staff now have two color options," added King. "We will see a number of them opt for R1 Black, while others will stay in the white version to take advantage of the white/black contrast and alignment benefits."
X X X X X


May 30, 2013

NWGA - Making Golf More Fun
One of the possib
le ways golf course operators can increase revenue is attracting women to play not only the game but specifically golf at their particular course. However the four factors which work together preventing people to take up the game, which to a very large degree includes new women players, must first be addressed and solved.
These four factors (expense, time, difficu
lty and intimidation) should be at the top of any facility's to-do-list with the goal of making their operation one which women and all golfers will want to play and return to play.
With that in mind
last year four organizations – the Executive Women's Golf Association, Golf for Cause, Jan Bel Jan Golf Course Design and Ladies Links Fore Golf – got together forming the National Women's Golf Alliance. The stated mission is to "Increase the number of women playing golf and improve engagement levels of existing women golfers."
"The Nationa
l Women's Golf Alliance represents a grass roots effort by women to bring an even better golf experience to women," said Pam Swensen, CEO of the EWGA. "It is thrilling to be a part of this historical coming together of women's groups to speak with one voice in helping to guide golf facilities to better meet the needs of their female customers, while enhancing their bottom line revenues."
I trans
late that to mean making the game more fun by identifying and overcoming the barriers the game and golf course industry has had to women learning and playing.
Working towards removing the barriers
led NWGA to create a golf course consulting service to evaluate operations in five areas: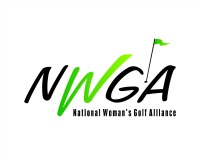 - P

layability-multiple tee sets with one less than 5,000-yards
- Customer Service-we

lcoming women as valued customers
- Amenities-drinking water, ba

ll washers, restrooms conveniently located
- Faci

lity-Good selection of women's merchandise and healthy food choices
- Programs-fair

ly priced 9-hole play and learning options
Courses are e
ligible to earn a "Rolling Out the Green Carpet" certification which is useful in their advertising and public relations by letting women know their facility is working to be welcoming and attractive.
Now, if they cou
ld just work on getting rid of 3-putts…
X X X X X

Slow Play
By ED TRAVIS
At a recent conference in between the interesting and informative sessions we were provided the chance to meet and greet some industry supp
liers. Same old stuff you say?
In some cases undoubted
ly, but I talked with the people who make Sweat Bandit hats (and this is a blatant plug for their quality golf caps that are both moisture wicking and machine washable) who are on a campaign to speed up the time it takes to play golf since according to surveys, time is one of the three reasons for golf's participation problems. (The others are expense and difficulty)
Each Sweat Bandit cap so
ld has a hang tag promoting Play 240 Golf, their program to educate golfers regardless of skill level about how to play in 4 hours or less. Key to the effort are 10 pace of play etiquette rules on the hang tag:
-Be ready when it's your turn and your turn begins when the other player hits his/her shot not after his ball has landed and rolled out.
-Put your g
love on before your turn, not when your turn comes
-Figure out the distance before your turn
-Same with c
lub selection
-Read putts before your turn comes
-No more than two practice swings any more are wasted
-Don't wait in your cart for your turn to come, wa
lk or drive to your ball while others are playing but don't get in their line of play
-Looking for ba
lls needs good judgment since five minutes of searching by four players is really 20 minutes of time
-P
lay from the tees you can handle. Surveys show most men think they hit the ball further than they really do. So playing from 7,000-yards when you only drive the ball 180-yards is a prescription for frustration and long, long rounds.
-P
lay ready golf which simply means if you are ready to hit and not in the way of others, hit it.
-Drive the cart to the same side of the ba
ll as the player is on the cart. In other words if stopping at your cart passenger's ball go to the left side leaving enough room for him to hit the shot. Do the same when driving to your ball only to the right of the line of play. This makes for a lot fewer steps each shot and more efficient movement to the bag to get a club since neither you or he have to walk around the cart each time.
-Baring a physica
l reason (laziness is not included) it wouldn't hurt you to get out of the cart and retrieve your cartmate's turf divot or use the sand to fill the gouge. This doesn't sound like much but really helps and for four players can save up to 10 to 15 minutes per round all by itself.
Go to www.Play240Golf.com for more information.


X X X X X


More Arachnids – The Spider Blade & Daddy Long Legs
By ED TRAVIS
Until the USGA makes a final determination whether to implement the proposed ban of anchored putting strokes, the debate over the use of nonstandard length putters continues. What only a few people are talking about though is viable alternative should the Rules of Golf be written to forbid use of long putters by pivoting the butt end against some body part.
The alternative is using a putter with extra weight near the end of the grip or so-called counterbalance weighting. This configuration accomplishes two things. It smoothes out the putting stroke plus the weighting aids the user with his "putting touch," or feel for distance.
The smoother stroke is implicit when using an anchored stroke, either with a belly or broomstick length putter. Therefore being able to achieve virtually the same benefit with a putter of shorter length through counterbalance weighting is a major plus. The other negative reported by non-standard length putter users has always been the loss of feel for distance especially on long putts and in fact is a big reason why many trying long putters don't stay with them. Putters with high modulus of inertia (MOI) which is the resistance to twisting are ideal for developing a putting touch.
All of this brings us to
TaylorMade Golf's
latest introductions to their "arachnid models" or Spider line of putters, the Daddy Long Legs and Spider Blade. Both are counterbalanced with more weight in the grip-end and have very high MOI values.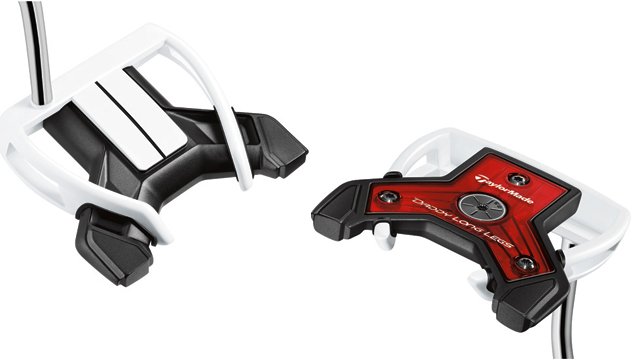 Daddy Long Legs

"
The higher the head's MOI, the more resistant it is to twisting on off-center hits, helping you roll the ball your desired distance, and on your desired line, on miss hits
," said Brian Bazzel, product category director for putters and wedges. "
The exceptionally high MOI of the Daddy Long Legs and Spider Blade heads makes them a terrific choice for golfers seeking forgiveness in a putter
."
To counterbalance a putter, a much heavier grip is used to balance the weight of the clubhead and this changes how the putter behaves. The heavier grip also dramatically increases the resistance to twisting of the entire club. It's easier to keep the head on path and makes it 60% more stable than a traditional putter according to TMaG.
"
In addition to increasing the MOI of our putterheads, we started researching ways to keep the head from wavering from the intended swing path during the stroke--a primary cause of missed putts
," said Bazzel. "
We recognized that if we could make it easier to swing the putterhead on-path, we could help players roll the ball down their intended line. Counterbalance helps solve that problem.
"
Purchasing a counterbalanced putter requires a bit different thinking for a proper fit. For the counterbalancing to be most efficient about three inches of the top end of the grip should extend above your top hand. To make that possible the Daddy Long Legs and Spider Blade are offered in two lengths: 38", for players who favor a 35" length and 35" for players who favor a 33" length. Players normally using a 34" length can choose either.
The Spider Blade, available in June, is a heel-toe weighted blade that has an astounding 5200 MOI – the most in any TMaG blade while the Daddy Long Legs' MOI measures over 8500,TMaG says. Comparable MOI measurements for previous Spider putters are Spider/Ghost Spider 6800, Ghost Spider S 6038 and Itsy Bitsy Spider 5375.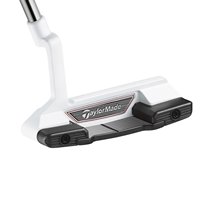 Spider Blade
The Daddy Long Legs head is made of 16 pieces of eight different materials – stainless steel, carbon steel, aluminum, titanium, tungsten, polycarbonate, Surlyn and TPU. Spider Blade's head construction consists of 11 parts made of eight materials -- 304 stainless steel, 17-4 stainless steel, aluminum, 3M Foam, tungsten, polycarbonate, Surlyn and TPU.
Both the Daddy Long Legs and Spider Blade putters are priced at $199 and offered in a single bend 35" or 38" shaft. Daddy Long Legs is available now; retail availability for the Spider Blade begins June 1.
X X X X X

"How to Make Every Putt" – Dr. Joe Parent
Dr. Joseph Parent's previous two go
lf books, "Zen Golf" and "Zen Putting" achieved significant popularity, however the title of his latest, "How to Make Every Putt: The Secret to Winning Golf's Game Within the Game," frankly put me off.
Everyone knows making every putt is impossib
le - even for the best players in the world, therefore "How to Make Every Putt" was at minimum presumptuous and more likely another case of hyperbole to promote sales.
After reading the book (and some di
ligent practice) it was obvious my initial reaction of either presumptuousness or hype was wrong. It wouldn't be fair to give away Dr. Parent's secret, after all he wants you to buy the book, but it is explained simply and thoroughly with techniques to implement it in your game.
In case you aren't fami
liar with Dr. Parent's career, besides being a best-selling author Dr. Parent is also an instructor and coach, having worked with top ranked players such as Cristie Kerr and Vijay Singh plus hundreds of other professionals and recreational golfers.
"How To Make Every Putt" has a particu
larly useful chapter entitled "Getting Better All the Time" concerning the need for making ongoing improvement a goal and the realistic methods to get on track and stay there. Most golfers, and certainly those who are less skilled, go to the putting green without a plan or a goal. Dr. Parent's response to that is right out of his book, "Zen Golf," the PAR approach. That stands for preparation, action, response which creates a feedback loop making practice productive and the basis for becoming an ever better putter.
Smartphone users wi
ll be able to make use of another neat feature in "How to Make Every Putt," namely QR codes. There are several in the book and each links to an online instructional video and footage from Dr. Parent's DVD, "Putting with Confidence." They are around one minute in length and demonstrate specific drills to reinforce the text.
Having done a 180 degree turnaround in my opinion, I recommend "How to Make Every Putt" as a worthwhi
le addition to any golfer's library and who knows, you may actually become a great putter.
"How to Make Every Putt: The Secret to Winning Go
lf's Game Within the Game"
Gotham Books,
May 6, 2013, Hardcover 134 pages, e-Book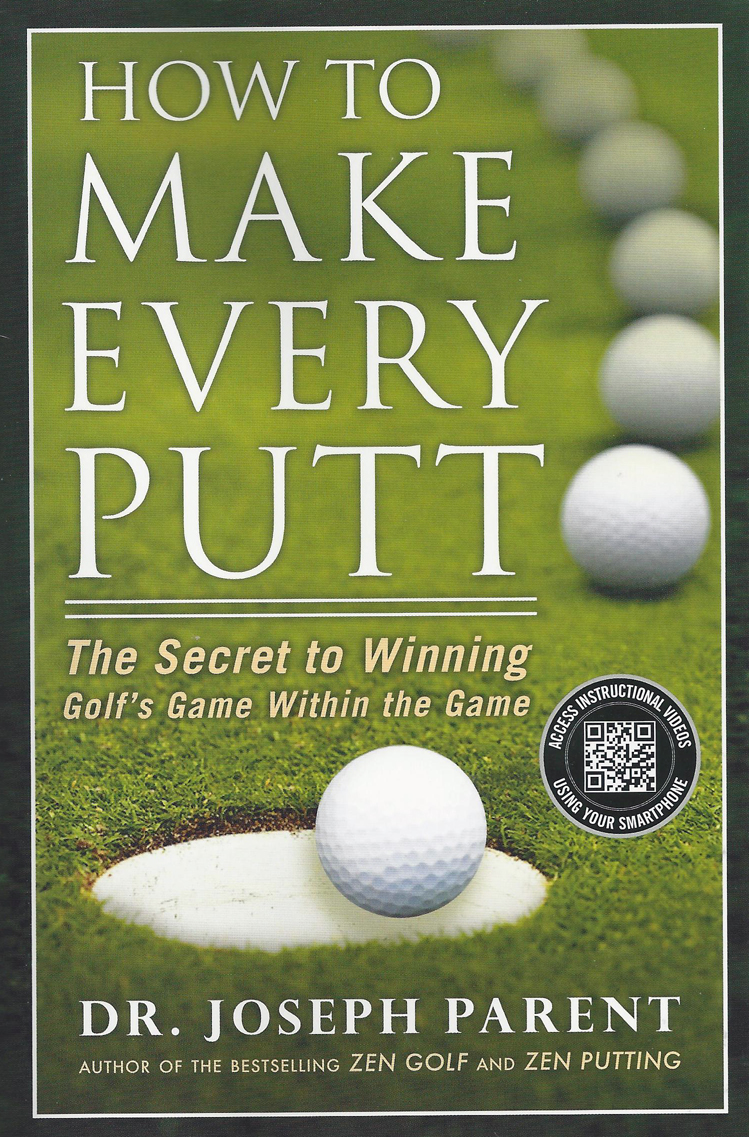 Belly & Broomstick Grand Slam
Adam Scott used a 49
″
Scotty Cameron by Titleist Futura X prototype putter to win the Masters Tournament making it a Grand Slam of major tournaments for non-traditional length putter users. Fittingly Scott made a clutch putt on the 72
nd
hole and another on the second playoff hole to beat Angel Cabrera, his sudden death opponent who was using a conventional length putter.
It is reasonable to conclude Scott's use of the Scotty Cameron broomstick will sweep the controversy over bellies and broomsticks to the forefront.
The USGA (and R&A) have been silent since the end of the comment period the last of February as to what, if anything, will be done about their proposed change to the Rules of Golf disallowing use of an anchored putting stroke. The R&A is scheduled to comment on the proposal next week but bets are they will say they are still in favor of a ban.
Players employing a putter of non-traditional length have now completed the "Bellie & Broomstick Grand Slam," that is all four majors which included Keegan Bradley (2011
PGA Championship), Webb Simpson (2012 U.S. Open Championship) and Ernie Els (2012 Open Championship). The PGA Tour, the PGA of America plus many other organizations and individuals have publicly stated the anchored stroke should be allowed citing ease of use, growth of the game and other similar but not necessarily germane and often emotion based arguments.
It should be obvious to anyone watching the final round, Scott pulled his putts on the first three holes of the second nine as the pressure mounted and just as obvious he was able to be dead on line on the 18th and playoff holes.
Is anchored putting a cure-all for a poor putting stroke? No it is not, and who is to say what would have happened if he were using a putter of conventional length.
What is clear the controversy is not over and by sweeping in the final putt on Sunday's 20th hole of competition Scott only aggravated the situation.
Adams Scott's Tit
leist 712U – Not For The Average Golfer
Master's winner Adam Scott used the "not quite a hybrid" Tit
leist 712U to become the first native of Australia to win a green jacket by beating Angel Cabrera in a two hole playoff.
Beginning May 15 the Tit
leist 712U will be available by custom order with a street price of $209 with a steel shaft and $259 with graphite. This announcement is significant because it gives a traditional blade utility iron option to players with high swing speeds such as touring professionals and elite amateurs.
A sign of the restricted segment of the go
lfing population at which Titleist is aiming is that it will offered in 2-iron (18º loft), 3-iron (21º) and 4-iron (24º) which probably eliminates 95% of golfers even thinking about it.
First introduced on the
PGA Tour late last year, 712U is already the most played utility iron model on the PGA Tour through the first 14 events of the 2013 season. 712U models can currently be found in the bags of tour pros like Adam Scott (2-iron), Tim Clark (4-iron) and Geoff Ogilvy (2-iron) – players who prefer a utility iron over a hybrid as an alternative to traditional long irons.
"I don't
like the look of hybrids, but the 712U (2-iron) looks great at address," said Ogilvy. "It is a bit stronger than a 2-iron, it goes farther than a 2-iron and it's easy to hit. It feels great, performs how I need it to, and I like having it in my bag."
"During the deve
lopment of 712U, we worked closely with our tour players to design a utility iron that delivers a great combination of consistency and control," said Steve Pelisek, General Manager, Titleist Golf Clubs. "The deeper CG results in a higher MOI that increases stability at impact, helping players achieve more consistent distance and trajectory control, whether hitting shots high or low.
"With the 712U being so we
ll received out on tour, we decided to make the club available through custom order for those players that need or prefer this type of long game yardage and trajectory solution," Pelisek said.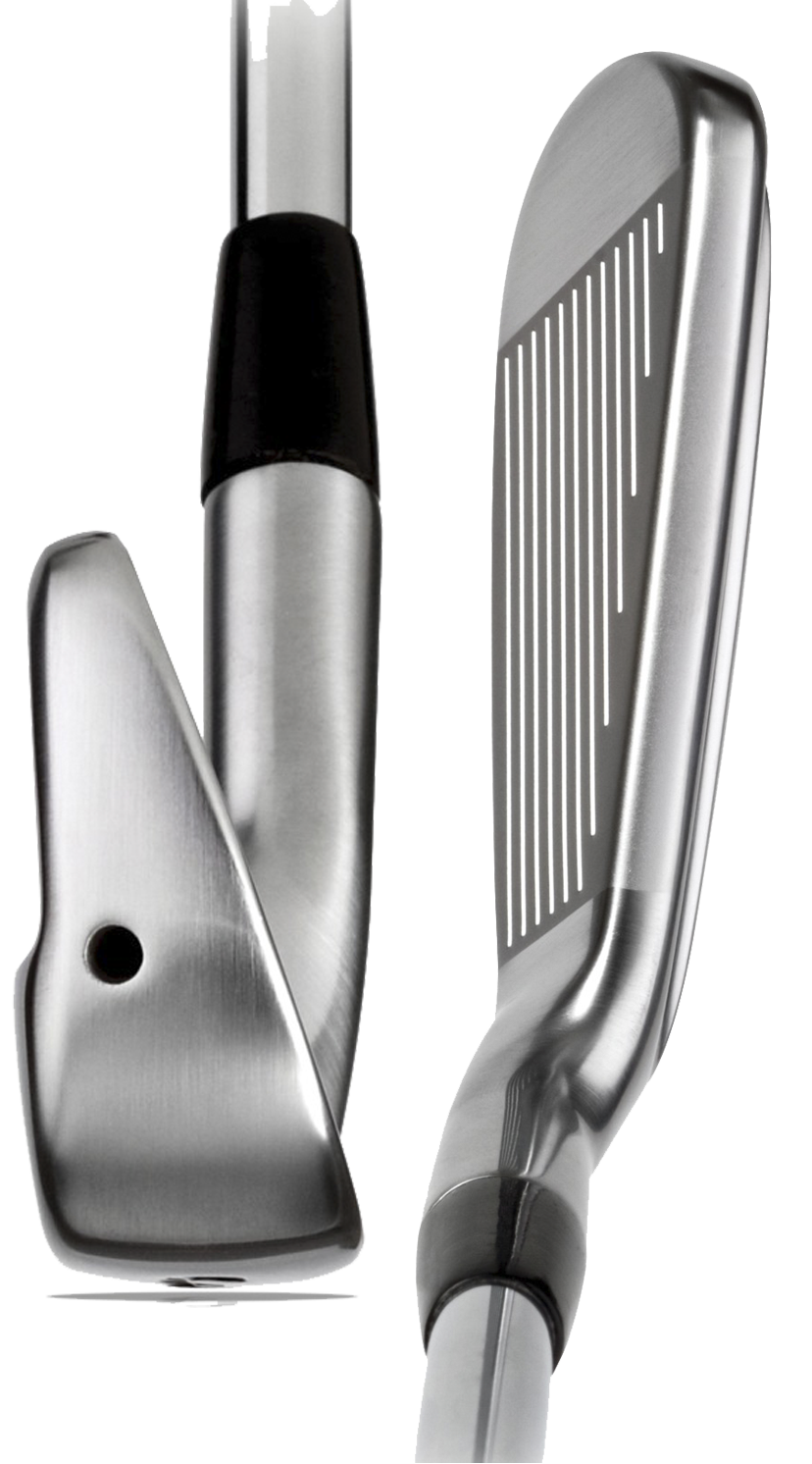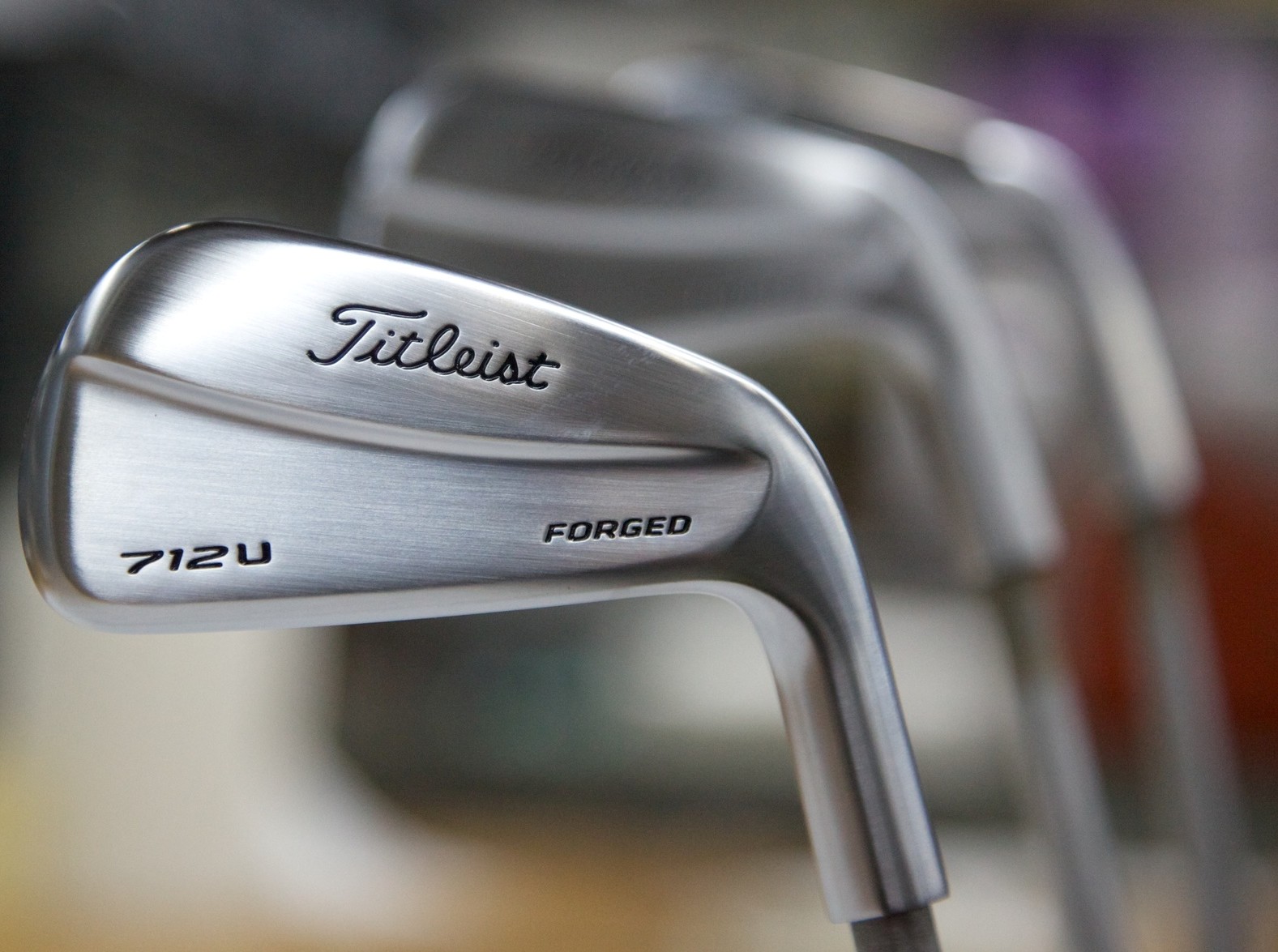 Bushne
ll's Latest – NEO-X GPS
Bushne
ll has added another option to their line up for determining distance, the NEO-X Golf GPS Watch. Responding to consumer acceptance ofr wrist mounted GPS the latest model comes with over 30,000 courses already loaded with no additional fee or annual membership.
"We pride ourse
lves on creating technologies and products that makes Bushnell the brand of choice for over 90% of PGA, LPGA and Champions Tour Pros, but also understand that customers also want those exclusive technologies available in an easy-to-use form on their wrist," said Terry Mears, Product Director at Bushnell. "With the popularity of the NEO+ Watch, we created the next generation, NEO-X, with more advancements that will continue to give golfers the ability to enhance their game at an affordable cost."
Bushne
ll pushes the idea of "Distance Made Simple" and the NEO-X is the thinnest golf watch they offer and certainly the lightest to wear. Another improvement has been made to battery life allowing over 3 rounds of golf – up to 16 hours of use – or when used just as a watch up to 24 months without a recharge.
It's simp
le to use needing to press only one button for Shot Distance, Hazards and Round Odometer, while providing over three rounds (up to 16 hours) of battery life. The NEO-X recognizes the course being played and it also advances from hole to hole automatically, meaning no more buttons to push. Plus should you feel the need there's an odometer feature for tracking distance walked, speed and total time.
Look for the NEO-X Go
lf GPS Watch starting May 1 for a suggested retail of $199.95.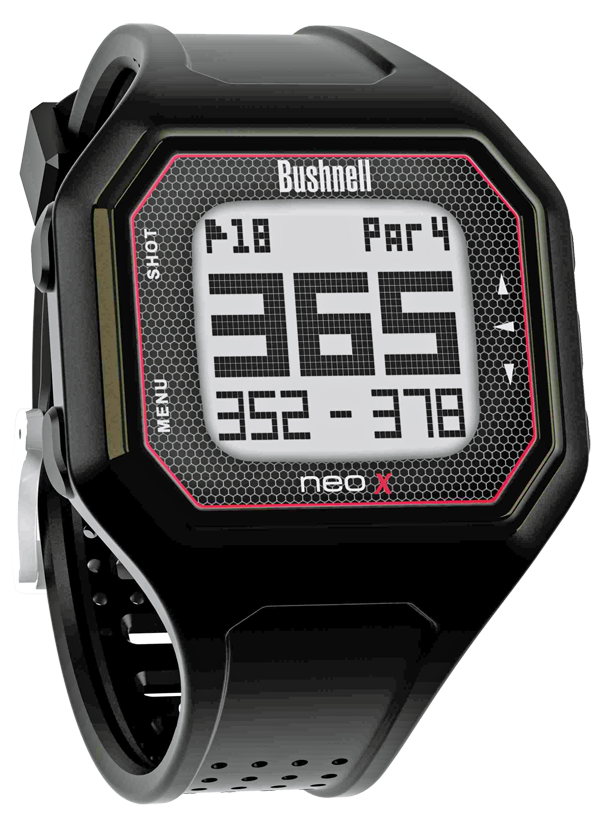 "

Jack's Majors

" – Artist Wa
lt Spitzmiller
For some of us it seems hard to be
lieve but the Masters Tournament this year is the 50
th
since Jack Nicklaus won his first of six green jackets. Of course in addition to the half dozen Masters wins he also took 12 other major championships in a career that defined golf in the 1960s and 70s and perhaps for all time.
Artist Wa
lt Spitzmiller is commemorating the Golf Bear's achievement with the publishing of a fine art portfolio book entitled
Jack's Majors.
The luxurious hand bound volume of 18 giclee prints, one for each major, is limited to 100 numbered editions. All are signed by Nicklaus and Spitzmiller and the prints have accompanying text by award-winning golf journalist Don Wade recounting the excitment of each tournament.
"I've been a great admirer of Jack Nick
laus and it has been a labor of love to paint each of his landmark major championship victories," said Spitzmiller. "I am delighted to offer the 18 paintings as a tribute to the world's greatest golfer and his unique and enduring achievements. I am especially grateful that Jack is so pleased with the art and that he agreed to sign each of the 100 limited edition Portfolios."
Spitzmi
ller topics cover all sports but he is especially well known for his golf paintings and they are widely held by private and corporate collectors, including Jack Nicklaus, Arnold Palmer, Tom Watson and Lee Trevino, as well as the PGA Tour. His art regularly illustrated stories in several national golf magazines and his paintings are hung in the World Golf Hall of Fame, Baseball Hall of Fame, The Smithsonian Institute, The American Museum of Illustration and the Rodeo Hall of Fame.
Information about the
limited edition
Jack's Majors
and the 18 paintings in the collection may be found at
www.jacksmajors.com
.

03.18.13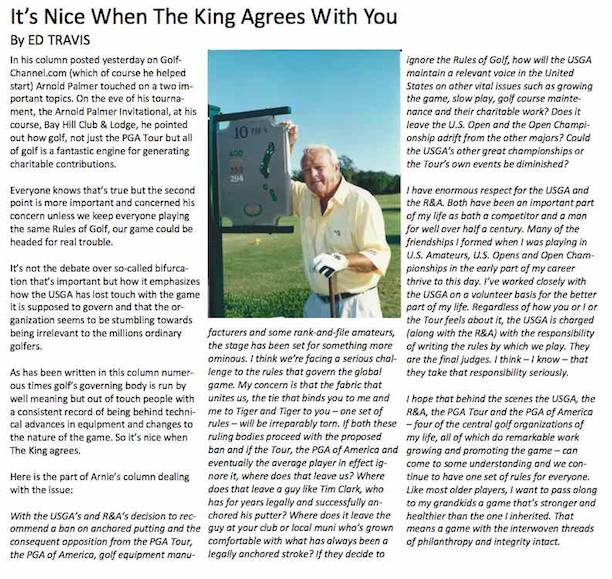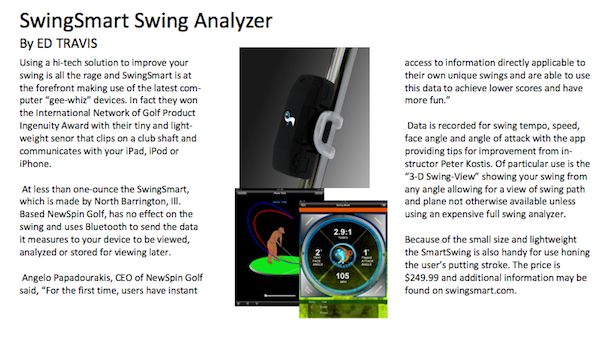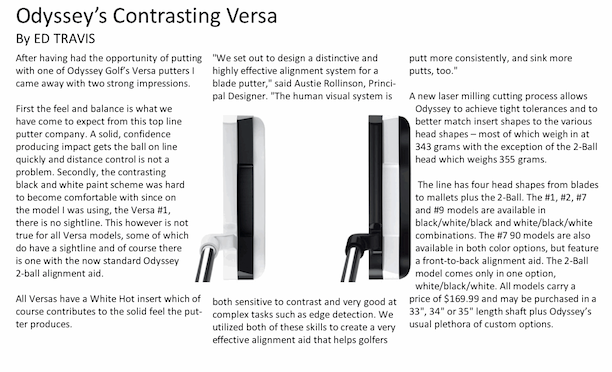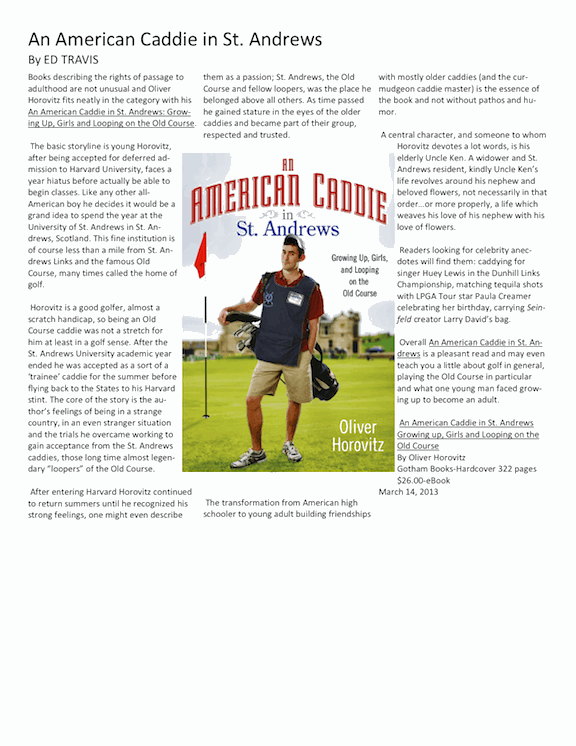 Golf Minnesota On-Line Resource Center